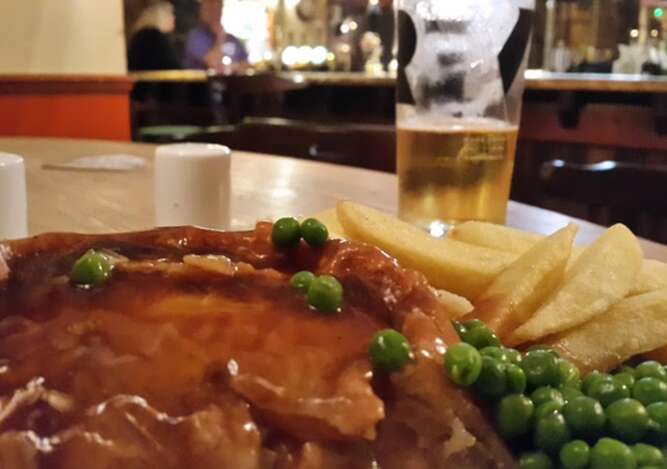 Dine with us
If your looking for good, honest, fresh cooked food, then you'll love dining with us.
We believe that a good meal is born out of the ingredients used, and out of this our unique Tall, Dark and Handsome starter was born!!
Our specialty, which all come from the local butchers in the next village.
Sample Menu
A little taster of our delicious home cooked meals
Tall, Dark &Handsome
Layers of Black Pudding, Bacon &Stilton
Homemade Madras or Tikka Masala
A selection of locally sourced Steaks
And follow with a lovely Spotted Dick or Treacle sponge and custard.
Family friendly
As parents ourselves we know the challenge of dining out with young children and know how unpredictable an event it can be. So we offer a family friendly environment in the hope you can all enjoy your meal and you might find the rabbits in the garden are a great distraction (if required of course).
Sunday Lunch
Sunday lunches can be catered for by booking with us on 01296 720296

Book a Table
Call us to book a table - +44 (0)1296 720296
Email us - welcome@threehorseshoes.com
If you have any special dietary requirements, please do give us a call as we are happy to help.